St. John's basketball still in the mix for Class of 2021 point guard
The St. John's basketball team is still in the mix for a Class of 2021 point guard with ties to the program.
News regarding the St. John's Class of 2021 recruiting class continues to trickle out and it's more positive news for the Johnnies as the Red Storm are still firmly in the mix for point guard Jaylen Blakes.
Blakes recently said in an interview with 247 Sports that DePaul, Texas, Yale, St. Johns, and Stanford have been the programs that have been prioritizing him the most but his recruitment is still wide open.
Mike Anderson and the Red Storm offered the Blair Academy (N.J.) standout back in December of 2019 and Blakes also holds offers from Texas, Virginia Tech, Georgetown, Harvard, Connecticut, Penn State, Rutgers, Iona, and Georgia.
ALSO READ: Big East, Big 12 determined to play conference battle
Jaylen Blakes is ranked as a four-star prospect and the No. 102 recruit in the Class of 2021, No. 16 point guard, and No. 3 player in the state of New Jersey, according to the 247 Sports Composite Rankings.
The point guard spoke very highly of Anderson and St. John's in the interview saying:
"They are really starting to pick up steam. They have been to a few of my games and love the way I play. They loved the way I played against some of the people going there. It's a great environment, there's nothing like New York City. The proximity is definitely a pro, my family has been to every single one of my basketball games and that's very important to me. Proximity isn't a must for me though, it's just about finding the right fit for me at the end of the day. My parents and I talk about wherever I go, they'll be happy. If they can't make it they'll watch me on TV. They'll still be there, but that's a big plus because they'll be at every game."
However, there are still many other factors that will go into the recruitment of Jaylen Blakes, including his relationship with Michael O'Connell, his high school teammate and brother of former St. John's walk-on Thomas O'Connell.
The youngest of the brothers recently committed to Stanford and is trying to persuade the guard into joining him in California.
Blakes is also being recruited to DePaul by four-star Class of 2021 prospect Keon Edwards and boasted about the Texas basketball program as well as their undergraduate business school as a major selling point to join the Longhorns.
ALSO READ: St. John's makes Top-3 for Class of 2021 SG Rafael Pinzon
St. John's only has one commitment in the Class of 2021 in 6-foot-7 forward Drissa Traore and recently made the Top-3 finalists for Traore's teammate and fellow senior Rafael Pinzon.
Jaylen Blakes doesn't have any plans of committing to a school soon as he hopes to take his visits to various schools once public health and NCAA guidelines permit recruits to take in-person visits.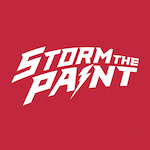 Want your voice heard? Join the Storm The Paint team!
Write for us!