St. John's basketball target Adam Kunkel commits to Xavier
St. John's basketball target Adam Kunkel announced on Saturday that he's commiting to the Xavier Musketeers.
St. John's basketball target and Belmont transfer Adam Kunkel announced his commitment to the Xavier Musketeers over St. John's and many others.
The transfer announced his decision via his Instagram page on Saturday.
It came as quite a surprise to the college basketball world when Kunkel announced that he was transferring from Belmont after making a huge improvement this year compared to his freshmen year.
The 6-foot-3 guard averaged 16.5 points, 2.8 rebounds, and 2.6 assists per game shooting 43.3 percent from the field and 39.0 percent from 3-point range last season leading him to be named to the First-team All-Ohio Valley Conference after averaging just 2.3 points, 0.6 rebounds, and 0.7 assists per game in his first year.
According to NCAA transfer rules, Kunkel will sit one year and then have two seasons of eligibility left starting in the 2021-22 season.
The St. John's basketball program had reached out to Kunkel earlier this week as the Red Storm looks to fill its open scholarship slot.
https://www.instagram.com/p/CDEq3UolHQw/?utm_source=ig_web_copy_link
The Red Storm weren't aggressively pursuing Kunkel as they were waiting on the decision of four-star recruit Jordan Riley this past week.
ALSO READ: St. John's reaches out to Belmont transfer Adam Kunkel
Regardless of Adam Kunkel's decision, St. John's has many options at the guard position with incoming freshmen Posh Alexander and Dylan Wusu set to anchor the Red Storm backcourt along with Greg Williams Jr. and the team is only set to lose Rasheem Dunn after next season.
Red Storm fans will now get an up close look at Kunkel as he will face off against St. John's twice a year starting off in the 2021-22 season.
ALSO READ: Four-star Jordan Riley commits to Georgetown over St. John's
St. John's looks to have just been doing their due diligence in reaching out to Adam Kunkel and will now look elsewhere to either fill the open scholarship or start filling out their 2021 class with the latter being the more likely of the two scenarios.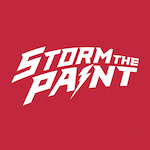 Want your voice heard? Join the Storm The Paint team!
Write for us!