St. John's basketball heading from Brooklyn to Orlando for Preseason NIT
The St. John's basketball program has a site set for two of its games this season and possibly more.
It may be a disadvantage having to move the Preseason NIT from the Barclays Center in Brooklyn, New York to the ESPN Wide World of Sports Complex in Orlando, Florida, but it's the only way college basketball can be played at the moment.
CBS Sports' college basketball insider Jon Rothstein reported on Tuesday that the Preseason NIT will be one of eight preseason tournaments to take place in a bubble in Orlando after the NCAA saw how successful the bubble option was in the NBA, NHL, and other sports.
The NBA is currently holding its playoffs in the Orlando bubble and college basketball is expected to move in shortly after the league completes its Finals as the NCAA has approved a November 25 starting date for the 2020-21 season.
St. John's was slated to be in the Preseason NIT alongside the Cincinnati Bearcats, Texas Tech Red Raiders, and the Arizona Wildcats but the Pac-12 made the decision to cancel all sporting events until January 1, leaving the final spot up for grabs and undetermined as of mid-September.
No matchups have been set for the Preseason NIT and there are no scheduled dates for the start of the bubble in Orlando, although the event that typically starts the college basketball season, the Champions Classic, is also scheduled to take part in the bubble and it's assumed that the event would begin the year.
ALSO READ: St. John's takes brief lead over blue bloods in recruiting rankings
Duke, Michigan State, Kansas, and Kentucky headline the Champions Classic while the Jimmy V Classic, Orlando Invitational, Myrtle Beach Invitational, Charleston Classic, Wooden Legacy, and Diamond Head Classic are also set to move to the bubble, according to Rothstein's report.
Rothstein also said that there could be the potential for non-conference games between teams taking part in their respective tournaments to take place.
ALSO READ: St. John's continues pursuit of Class of '22 star Roddy Gayle Jr.
The remainder of the St. John's schedule is also yet to be determined as officials around the Big East Conference now have a timeline to work with.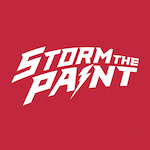 Want your voice heard? Join the Storm The Paint team!
Write for us!