St. John's basketball: Amir Garrett records first save of career for Reds
Former St. John's basketball fan favorite Amir Garrett picked up his first ever career save for the Cincinnati Reds.
A personal milestone was achieved on Tuesday night for former St. John's basketball fan favorite Amir Garrett as he recorded his first ever Major League Baseball save.
Garrett pitched the ninth inning of the Cincinnati Reds' 4-1 victory over the Pittsburgh Pirates on Tuesday at Great American Ballpark but the path to his first ever save was not the smoothest.
Upon entering the game, the former Johnnie got Charlie Moran to fly out to center field but then walked Josh Bell and Gregory Polanco to put runners on first and second as the tying run stepped to the plate in Cole Tucker and Kevin Newman but Garrett was able to strikeout Tucker and got Newman to fly out to end the threat and the game.
The appearance by Garrett was hit first since he was hit hard back on September 12, when he allowed two runs on three hits in one inning as both runs came via solo home runs.
Amir Garrett has only yielded runs in a total of three appearances this season out of 17 games pitched for the Reds, who are still trying to fight for a spot in the expanded MLB Playoffs.
In the shortened 2020 season, Garrett now holds a 2.81 ERA in 16 innings pitched, surrendering eight hits, five runs, four home runs, five walks, and 23 strikeouts.
ALSO READ: St. John's heading from Brooklyn to Orlando for Preseason NIT
Opposing batters are only hitting .151 against the former Red Storm standout.
Tuesday marked the second save opportunity of the season for Amir Garrett but he was unable to close things out against the Kansas City Royals back on August 11.
ALSO READ: St. John's continues pursuit of Class of '22 star Roddy Gayle Jr.
Cincinnati finishes its series against the Pirates on Wednesday night before an off day on Thursday will be followed by a three-game series with the Chicago White Sox beginning on Friday.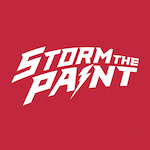 Want your voice heard? Join the Storm The Paint team!
Write for us!